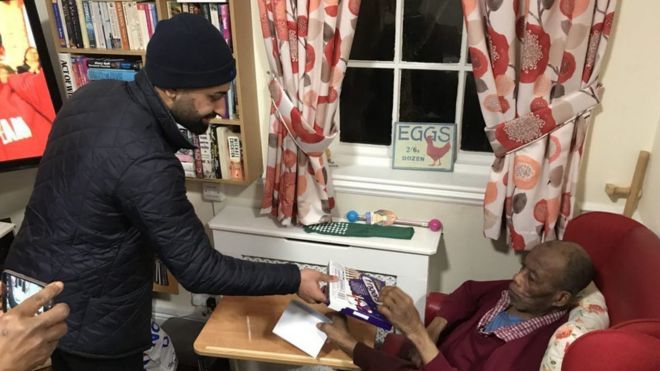 During the festive period last year, the organisation – which has 8,000 members across the UK – fed more than 1,600 people, donated 336kg of food and donated over 100kg of clothes, and this year they want to top these figures.
Projects across the country will see members visiting care homes and hospices, feeding the homeless and writing Christmas cards to hundreds of people.
Usman Khan, who works with the group, said: "This campaign is particularly important to us as we feel that it offers our youth vital training and personal development, which helps to shape them into productive, conscientious and well integrated members of British society.
"It also enables us to demonstrate the motto of our community: Love for all, hatred for none."
One of the group's chapters is in Huddersfield, Yorkshire, and their contribution is a free taxi service for elderly people in the town on Christmas Day.
Around 100 volunteers will go to care homes and houses, then drive the elderly residents to the town hall to enjoy a Christmas dinner, before taking them home again with a packed meal.
But it is not just a case of dropping them off. The volunteers serve the meal, spend time with the people and do what they can to break the cycle of loneliness.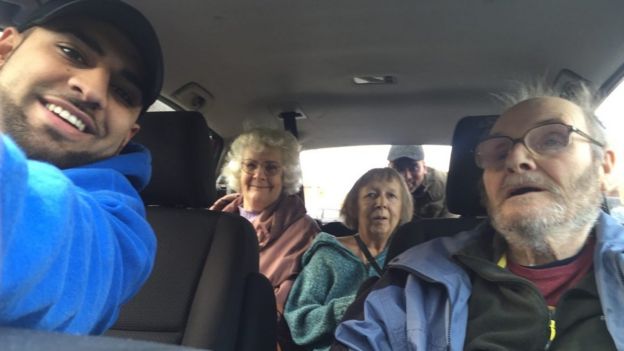 Adam Walker, vice president of the association, said: "We started doing this around seven years ago and we have just grown to love it.
"It started as the right thing to do, but our members are so taken with the people, they have built true relationships and now they really look forward to the meals.
"When you talk to the older people, you realise how much they have given to the community, and by doing just this small thing, it feels right to give back."
Nadeem Ahmed has been volunteering for the past seven years and he says he is driven by his faith.
"That is what Islam teaches us… to go out there and help our neighbours," he said. "We do it at our own expense, with money out of own pockets, to put a smile on their faces.
"When you see that smile, you know you have done right."
And after a week of planning, he is excited to get going.
"I cannot wait for Christmas Day," added Nadeem. "We may not celebrate it, but we respect all faiths and these people are our neighbours, our friends, and we really enjoy spending the time with them."
Festive clean-up
After Christmas is over, there is no rest for the group, as they prepare for New Year's Day when 500 members across the country will head out after morning prayers with bin bags and brooms to clean up the streets after the night's festivities.
People from all faiths are invited to join, with the aim of bringing communities closer together.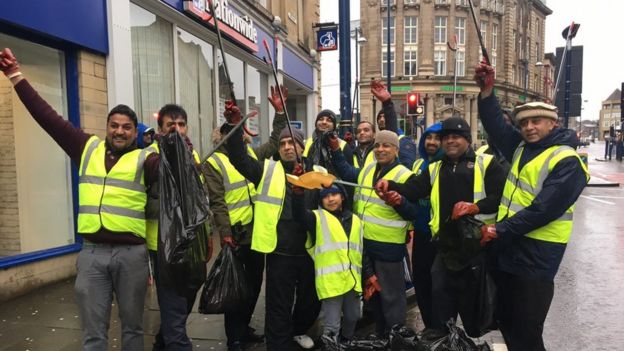 Farhad Ahmad, who heads up outreach for the organisation, said they are hoping to break their record of 28 litter picking sites to well over 30 this year.
He said: "We do new year slightly differently, so we wake up quite fresh in the morning and without a hangover!
"We start the new year with prayers and then by doing something good. We do this as part of our faith as Islam teaches us that cleanliness is part of that and looking after the environment."
But it is also about showing the public the "everyday lives" of the Muslim community.
"Many people have a perception if Islam because of what some individuals do," said Mr Ahmad.
"We want to show we are peaceful and want to help the community."
Read original post HERE.